Eidgenössisch diplomierte Ausbilderin: "I touch the future – I teach"
This is me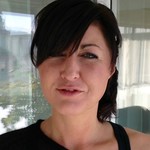 Nick name

TaDi
Age

43 years
Highest education

cm-p
---
This is my Credit Motivation
Mit dem anerkannten Zertifikat als Ausbilder/in mit eidg. Fachausweis trete ich in der Aus- und Weiterbildung als qualifizierte Fachperson auf.
Der eidg. Fachausweis Ausbildner/in ist ein modular aufgebauter Lehrgang und umfasst die Module 1-5 sowie die Supervision parallel zu Modulen 4 und 5.
Den Lehrgang Modul 1 habe ich im März 2018 bereits erfolgreich abgeschlossen. Die nachfolgenden Module 2 bis 5 inklusive Supervision werde ich ab dem 26.04.2018 beginnen und bis Mai 2019 abschliessen.
Im Juni 2018 beginne ich als Kursleiterin (Pensum 50%) bei der cm-p (meiner Ausbildungsstätte) und darf bereits erste praktische Erfahrungen sammeln, indem ich Stellensuchende in Bewerbungsstrategiekursen begleite (Starterkurs, Interviewtraining, Aktives Selbstmarketing und Erfahrung mit Erfolg).
Zeitgleich absolviere ich ein Praktikum (Pensum 50%) bei der Unternehmung cm-p zum Einstieg in die Erwachsenbildung und Trainerpersönlichkeit.
Da ich bereits über CHF 20'000 in meine Aus- und Weiterbildungen investiert habe, ist es mir zurzeit nicht möglich diese weiteren Module 2 bis 5 der Ausbildung mit eigenen Mitteln zu finanzieren.
Allerdings habe ich bereits einen festen Arbeitsvertrag ab 01.01.2019 in der Tasche und da ich die Ausbildungen nebenberuflich absolvieren kann, benötige ich Ihre Unterstützung zur Zwischenfinanzierung. Die Rückzahlung der Finanzierung kann ich dann mit 100%iger Garantie gewährleisten.
---
This is what I need
Credit amount

CHF 9'000
Maximum interest rate

6%
Start date

May 2018
Study time

24 months
Re-payment starts

May 2020
Re-payment time

24 months
Loan fully paid back

April 2022
---
This is my plan
School/University

cm-p
Main field of study

Eidgenössisch diplomierte Ausbilderin
Additional fields of study

Eidgenössisch diplomierte Ausbilderin
Begin of study

May 2018
End of study

May 2019
Current semester

2
Plans after study

Ab 01.01.2019 habe ich bereits einen festen Arbeitsvertrag mit der Firma cm-p.

Meine Arbeit als Ausbildner soll zukünftig folgende Leitgedanken tragen:

"Ausbildung" entwickelt sich immer mehr über das Vermitteln von Wissen hinaus zu einem psychischen Aufbaukurs.

Deshalb ist das psychologisch richtige Verhalten eines Ausbildners viel wichtiger und folgenreicher als die Präsentation seines Wissens.

Der Ausbildner ist in erster Linie Motivator und Moderator; d.h. der Auszubildende muss überzeugt werden, dass er primär zu seinem eigenen Vorteil etwas Neues hinzulernt. Und lernen muss er alleine – das kann kein Ausbildner für ihn besorgen.

Die didaktische Methode lässt sich, als Folge der Ergebnisse der Gehirnforschung auf das "gehirn-gerechte" Darbieten des Stoffes reduzieren. D.h. der Stoff muss beiden Hemisphären gleichzeitig in Worten und Bildern dargeboten werden.
Auction
Auction Closed
23 bids, CHF 9'000 of CHF 9'000 filled
Calculate your sustainable return
CHF 9'000
Investment Amount
5.0%
Interest Rate
Your return (net of fees)
-
Documents
---
---
---
---
Contact Student
You have to be registered as investor to contact students.
Place bid
You need to complete the full registration first in order to place a bid. Please click on "Register as Investor"in the navigation bar.
You have to be registered as investor to place bids.
Sorry, but you can not place bids yet!
To place bids you must be registered as investor and have an active splend!t account.
Stop your auction early?
You're there! Investors like you and placed bids for the full amount you requested in your auction. Well done! Just be aware that if you stop the auction now, you will give up our chance of receiving better offers until expiry.
You are about to place an all-in! bid!
Are you sure you want to place this all-in! bid?
Amount: CHF 9000.00
Interest: %
Period: 48 Months
Payout date: May 2018
You are about to place a bid...
Are you sure to place this bid?
Amount: CHF
Interest: %
Period: 48 Months
Payout date: May 2018
Please adjust your settings
The interest rate will result a negative return and you will not be able to place bid
Lender full filled action settings
Lender full filled action description